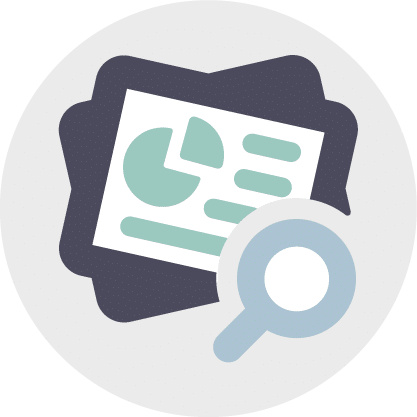 A marketing audit is a health check on your marketing activities to inform your next steps and improve your market presence.
Does your organisation need a health
check on its marketing?
You don't know which marketing activities are performing well and which ones aren't
You're spending large amounts of money but you know you're still missing opportunities.
Aren't sure how to measure the impact across your channels? Not clear what marketing methods and materials deliver the best results? Knowing what marketing activities are working, takes the stress out marketing your business.
You're not meeting your strategic business objectives
Your marketing strategy is no longer getting the results you need.
Time, energy and resources is money, and if you aren't reaching the right audience on the appropriate channel, then you run the risk of not getting a return on your investment.
An audit will shed light on your marketing activities
A health check is the easiest way to inform your next steps and improve your market presence.
Differentiating yourself from your competitors and building brand recognition, awareness and client loyalty is easy when you know the gaps and how to fill them.
My marketing audit service includes:
Reviewing and measuring your impact across channels, marketing methods, and materials
Checking for alignment of messaging across channels and seeing if your marketing activities are integrated
Identifying issues and missed opportunities
Recommendations on your next steps for building an effective marketing program
Measuring the impact of all your marketing activities will ensure you know what works best for your brand to help you refine your focus and get the return you're looking for.
Stop running your business in the dark
Get a marketing audit and review today.
Get in touch using this form or reach out to me directly for a free consultation: